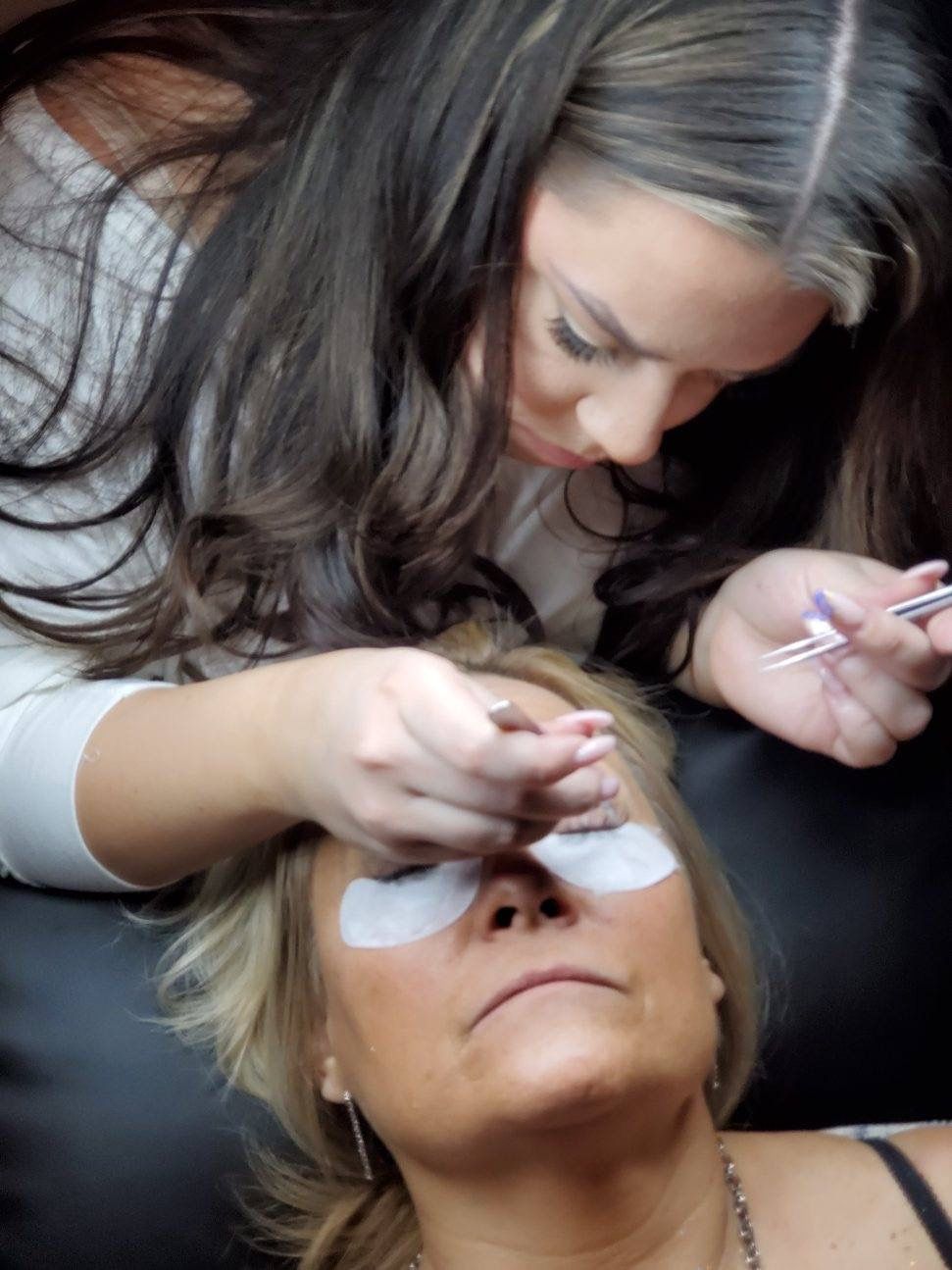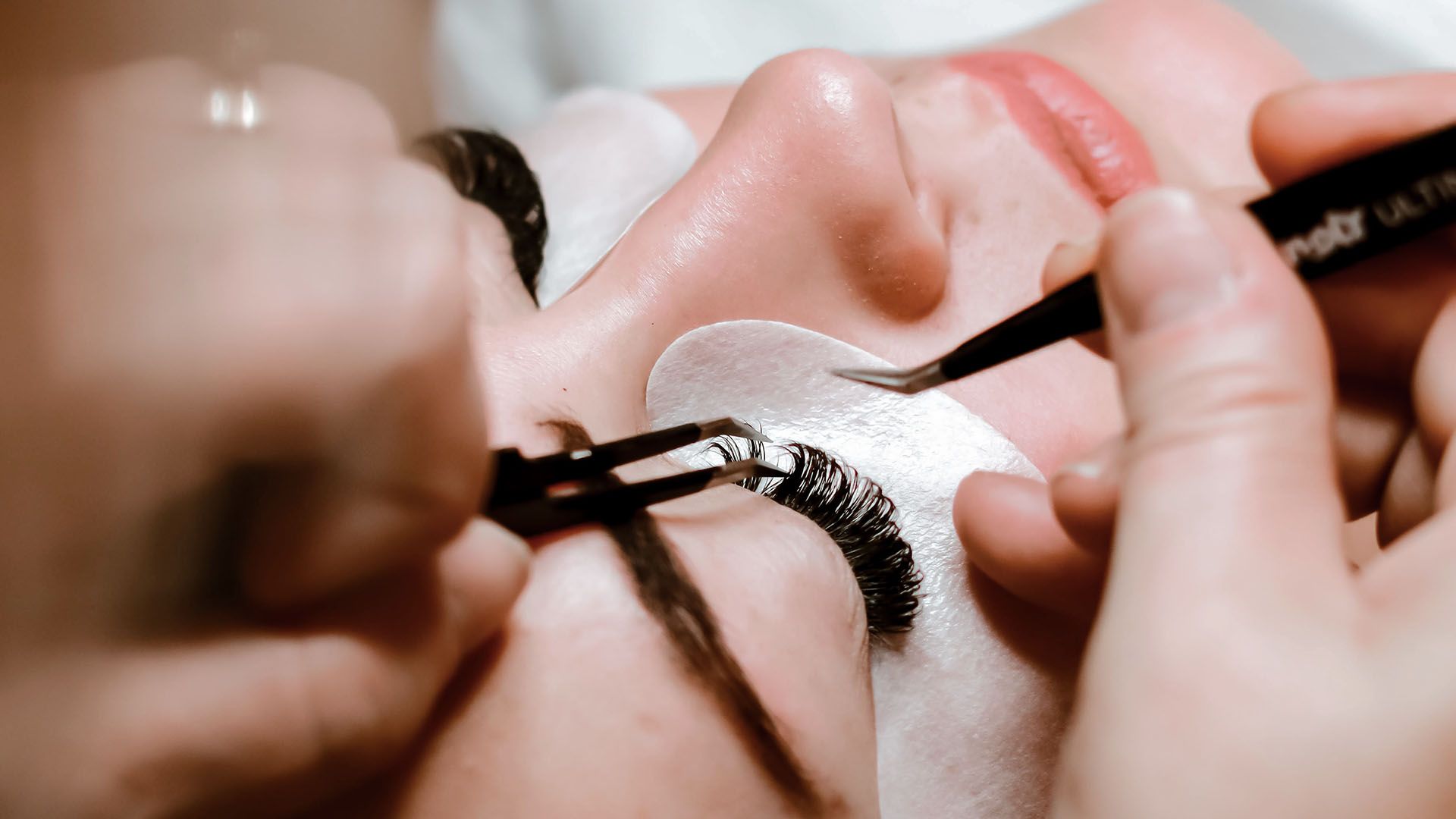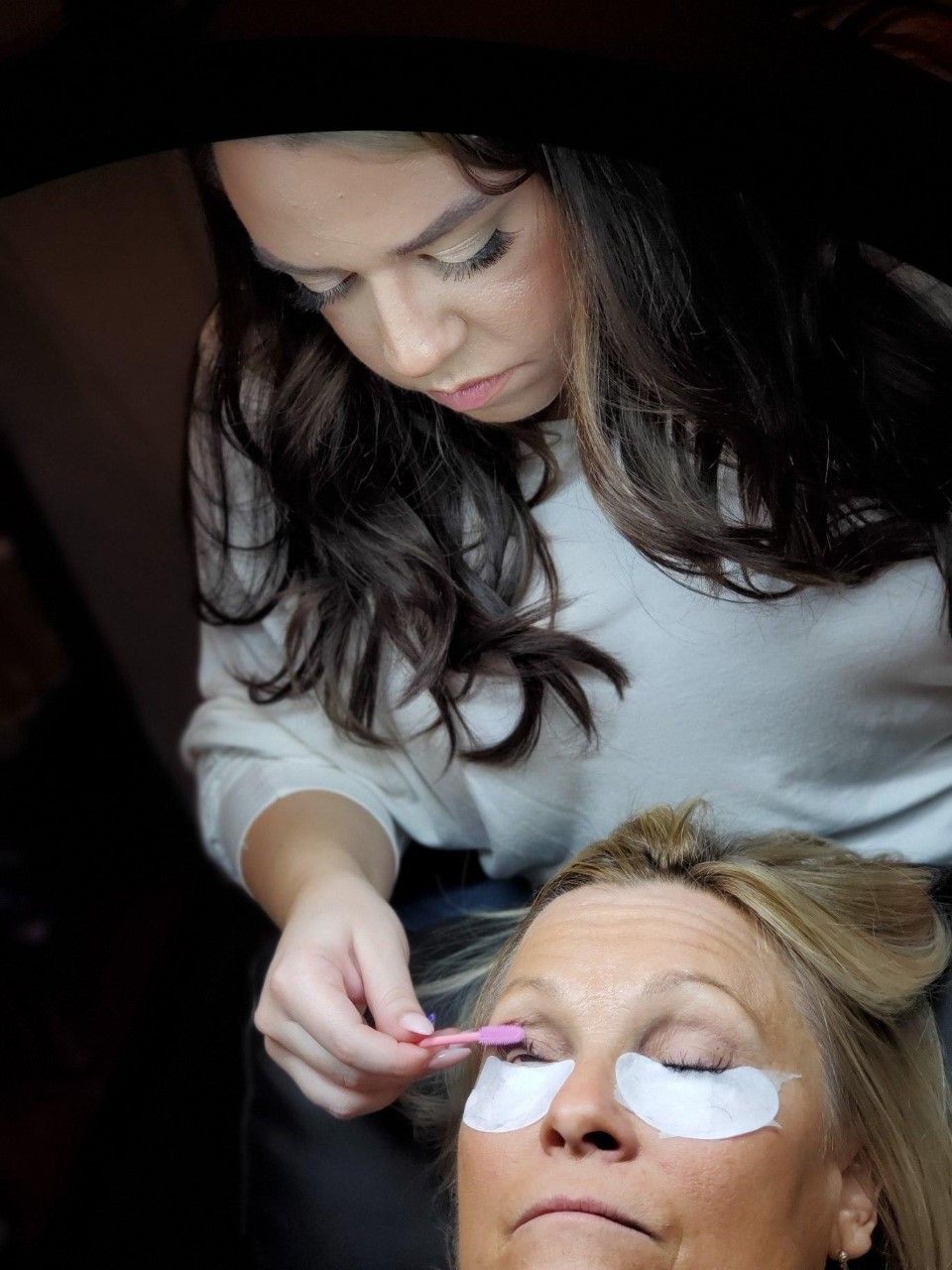 LASH EXTENSIONS
Classic Set $175+
Lash extensions are individual synthetic lashes applied to each of your individual natural eyelashes to add extra length and volume.
LASH LIFT & TINT
Lash Lift $100 | Lash Tint $40 | Combo Lift & Tint $130
The lash lift and tint is a semipermanent treatment that curls and darkens your natural lashes giving a natural, longer, and fuller effect that lasts up to 6 weeks.
BROW LAMINATION
Brow Lamination $75
Brow lamination is a semipermanent treatment that involves the perming of your eyebrows to give a fuller, more even look.
ALL ABOUT THE LASHES
Eyelash extensions are individual, semi-permanent lashes of varying lengths, thicknesses, curvatures, and colors designed to attached to your own natural lashes to create longer, thicker, fuller, and curlier eyelashes. Application is customized to meet your specific needs and style.
Eyelash extensions will not harm or cause damage to your natural lashes because they are individually applied to your natural lashes using specially formulated bonding material. They should only be applied by a certified and trained eyelash professional.
When properly applied and cared for, eyelash extensions will last between 3-5 weeks. As your own lashes shed, expect to lose some extensions as well.
BEFORE YOUR APPOINTMENT
- If you use waterproof mascara, avoid using it 2-3 days before your first appointment. The film it leaves on your lashes may prevent the extensions from adhering correctly.
- Arrive to your appointment with dry, clean lashes and makeup-free eyes.
- Remove contact lenses before your appointment.
DURING THE INITIAL 24-48 HOURS AFTER YOUR APPOINTMENT
Do not get your lashes wet for 24 hours after the lash extensions are applied. It will affect the efficacy of the glue.
- Avoid steam from showers, facials, saunas and swimming pools.
- Avoid getting moisture around the eye area when washing face, showering, etc.
- Avoid tanning beds for 48 hours after application.
- Avoid chemical peels, waxing, or laser treatments around the eyes.
GENERAL GUIDELINES
- Avoid using oil-based skincare and makeup products around the eye, including mascara and makeup remover.
- Avoid using waterproof mascara. If you can, it is better not to use any mascara at all. You may find you don't even need it!
- Avoid running water over your face. Moisture will break down the bond of the glue.
- Avoid rubbing your eyes or eyelashes, especially when washing your face. It is recommended to clean around the eye area with a washcloth or cotton swab (Q-tip).
- Avoid using an eyelash curler. One of the benefits of eyelash extensions is the ability to add curl to your lashes. If you would like more curl, please speak to your technician.
- If you can, sleep on your back to avoid the risk of lashes rubbing against your pillow.
- Gently brush your lashes with a mascara wand to groom them. The best time to do this is after showering, as they will be softer and less likely to damage.
- Avoid pulling your lashes and do not attempt to remove them yourself. If you would like them removed, please contact your technician.
WHEN LASHES ARE NOT RECOMMENDED
- If you suffer from seasonal allergies or have a tendency to frequently rub your eyes.
- If you are allergic to adhesives or latex.
- If you have a condition that affects hair growth.
- If you have any medical illnesses or are undergoing chemotherapy.
- If you are pregnancy or recently had surgery, please seek your doctor's approval.